Our Mission
WLCSRF assists high school students who reside in the 1st Congressional District of Missouri, which includes the City of St. Louis and much of northern St. Louis County. Those who receive WLCSRF scholarships are often the first in their families to attend college. 
WLCSRF awards four-year scholarships for full-time study toward a bachelor's degree in the program and at the institution of a scholar's choice. Scholarship awards intend to bridge the gap in financial aid received and eliminate the need for student loans.
"The Scholarship was established because of my deep concern for worthy young people whose academic potential might have been denied without the financial assistance offered. The achievement of our students has been a source of great pride to me. They have given me the inspiration to continue this legacy."
– Congressman William "Bill" L. Clay, Sr. (Retired)
WLCSRF Founder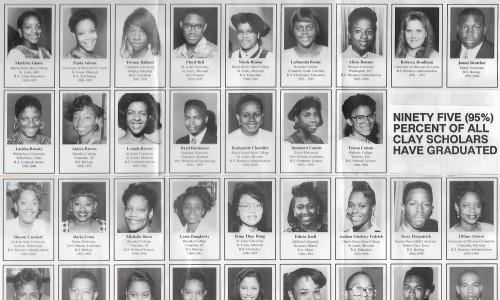 Since 2010, WLCSRF has provided more than $500,000 in scholarships. Nearly $6 million in scholarships have been granted and more than 300 WLCSRF scholars have graduated – 100 percent – since the first awards were made in 1985.